Home

>
East Coast Sea Glass

>
New Jersey Sea Glass

New Jersey Sea Glass
The state of New Jersey offers many opportunities for sea glass searching. First of all, it has approximately 140 miles (227 km) of ocean coastline, refered to in New Jersey as "The Shore."

The beaches stretch from Perth Amboy on the border of New York in the north to Cape May Point at the southern tip. At Cape May the beaches continue inland along the east shore of the Delaware Bay.

The Jersey Shore has been popular with tourists for the last 100 years and is famous for its many boardwalks and amusement parks. As we know, along with the tourist comes trash - and what remains after a few years is...the glass!
East Coast Beach Reports
NEW JERSEY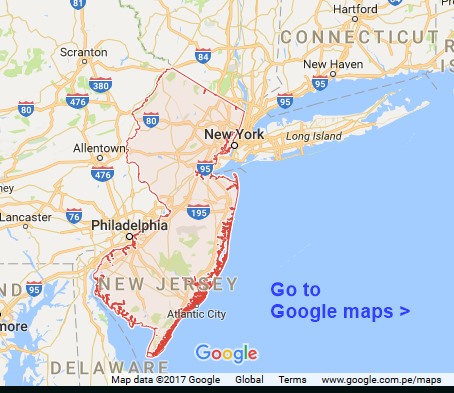 New Jersery Sea Glass Reports With Photos:
Photo opens gallery. Title opens report page.

New Jersy Sea Glass Reports With No Photos:
---