Australia - Sea Glass Heaven!
by Hula Rose
(Australia)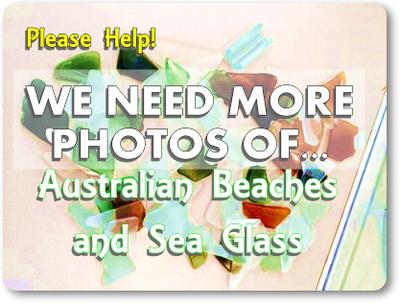 Help everyone - post photos of sea glass in Australia :)
~ by Hula Rose in Australia

Where are all the Aussie sea glass collectors?

Our beaches are a treasure trove of seaglass.

My favourite cove-like beach is covered in millions of pebbles with heaps of fossilized wood,agates and of course SEA GLASS! And only 5 minutes from home!!

Not to mention the 100s of beaches big and small here along the east coast of Australia.

I have never seen anyone collecting sea glass and most people I speak to don't know what it is.

Anyway I'm in heaven!

~ by Hula Rose in Australia


Since Hula Rose posted this question, we have had quite a few comments (scroll down) along with a smattering of reports with photos.

But we need more reports with photos!

~ David and Lin at Odyssey Sea Glass

To see our list of Australia Beach Reports and/or add your beach, go to our page Sea Glass in Australia
---
Scroll down for comments...

More Australian Sea Glass: