Home

>
Sea Glass Crafts

>
DIY Projects - Frame and Vase

Sea Glass DIY Projects - Frame and Vase
Sea Glass DIY Projects - Frame and Vase - see how a couple from the Isle of Man use their mosaic or craft beach glass...

Viv Hindley and Steve Green are two sea glass fans who are currently living on the Isle of Man.

The Isle of Man is a self-governing British Crown dependency in the Irish Sea between England and Ireland.

Viv and Steve recently wrote us about their love of the sea glass hunt and two of their Do-It-Yourself projects - really nice!.
Here is what Viv and Steve have to say:

We moved to the Isle of Man a year ago from England for my new job, and someone mentioned to me about collecting sea glass here for a hobby so I went out with my partner Steve, and found tones of the stuff!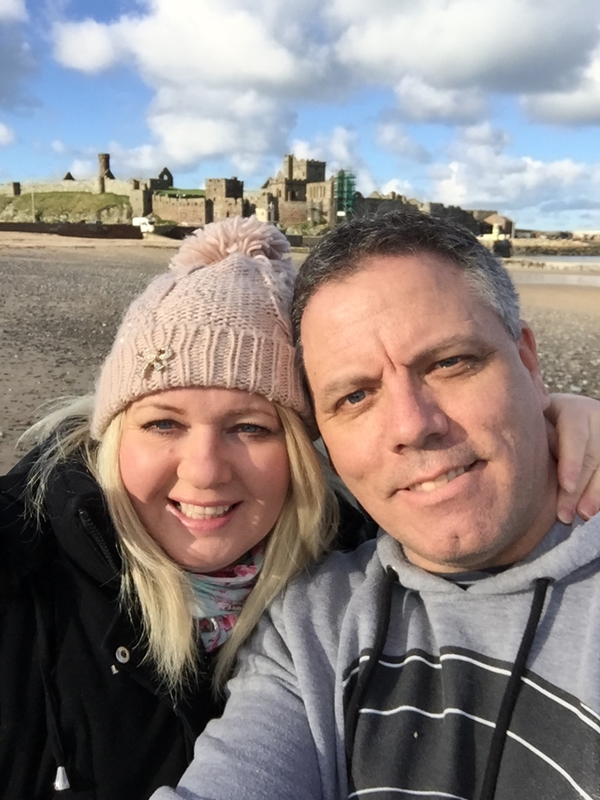 The main color I find here is seafoam., so my craft projects are mostly made up of that color as you can see.

We are completely bitten with the sea glass bug, and are out daily looking.
I can't wait to show you more of my finds and not to mention all my pottery shards. I have 6 glass stopper, 7 marbles, 26 hearts! and much much more.
Sadly I have not any red glass, except for a small chip .. but can't complain after that list of finds.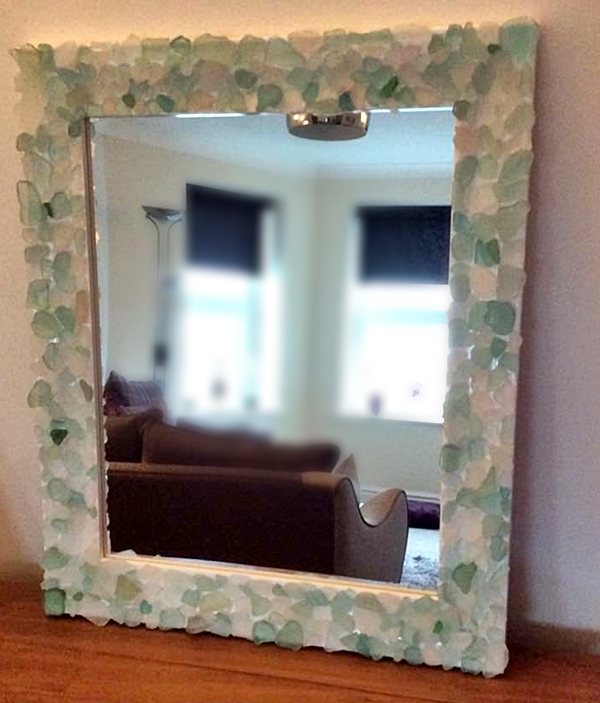 I have that many grade A's I'm excited at the thought of making some nice jewllery with them.
I have even more craft quality jars and jars, so put together 2 mirrors decorated with them and the other things you see on my photos.
I love your pictures and I don't know if you pick up tiny pieces of sea glass, but I pick up the tiniest pieces too, which I jars full off. I'm going to sell some bulk glass I think to others to use.

By the way, it's freezing here, so I'm so envious of your weather right now, oh well, you can't have it all.. bye for now and I'll send more pics very soon., Viv & Steve

Have you tried one of these projects or another project with sea glass? Share your work with us!
Have you made one of these Sea Glass Crafts projects or one like it? We'd love for you to show off all of your hard work!

It doesn't matter if it is very basic or more complicated, we love to see them all.

Note - To upload a photo, it should be less than 1000 pixels wide.

Click here for easy instructions on resizing your photo.

There are so many different possibilities with these projects, and we'd love to see what you've come up with.

Simply use this form to share your project with us. And please...share a photo of your work!
---
More Jewelry Pages to Explore: